The Nehruvian Idol (02) – October, 2016
"Mr. Humayun Kabir referred to the great temples of the South and the Taj Mahal. Well, they are beautiful. Some of the temples of the South, how­ever, repel me in spite of their beauty. I just can't stand them. Why? I do not know. I cannot explain that, but they are oppressive, they suppress my spirit. They do not allow me to rise, they keep me down. The dark corridors—I like the sun and air and not dark corridors. However, architecture today can hardly be thought of, well, broadly speaking, in terms of the Taj Mahal. The Taj Mahal is, of course, one of the most beautiful things anywhere and it is a delight to the eye and to the spirit to see it." JN – 1959.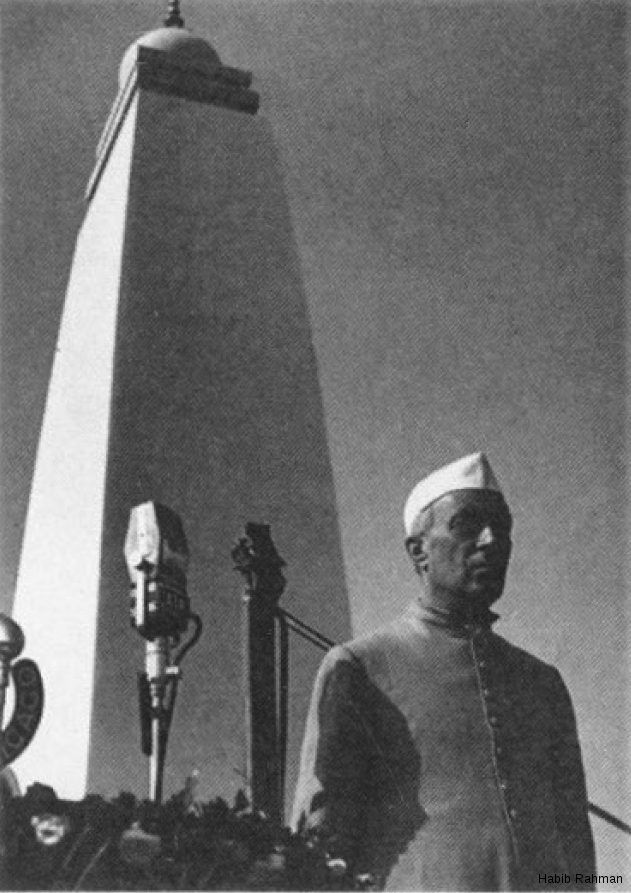 Footnotes
Nehru, Jawaharlal.

"

Inaugural Address by Shri Jawaharlal Nehru, Prime Minister″ in Seminar On Architecture, edited by Achyut P. Kanvinde, 5-9. New Delhi: Lalit Kala Akademi, 1959.