The Nehruvian Idol (02) – October, 2016
"Mr. Humayun Kabir re­ferred to the great tem­ples of the South and the Taj Mahal. Well, they are beau­ti­ful. Some of the tem­ples of the South, how­ever, re­pel me in spite of their beauty. I just can't stand them. Why? I do not know. I can­not ex­plain that, but they are op­pres­sive, they sup­press my spirit. They do not al­low me to rise, they keep me down. The dark cor­ri­dors—I like the sun and air and not dark cor­ri­dors. However, ar­chi­tec­ture to­day can hardly be thought of, well, broadly speak­ing, in terms of the Taj Mahal. The Taj Mahal is, of course, one of the most beau­ti­ful things any­where and it is a de­light to the eye and to the spirit to see it." JN – 1959.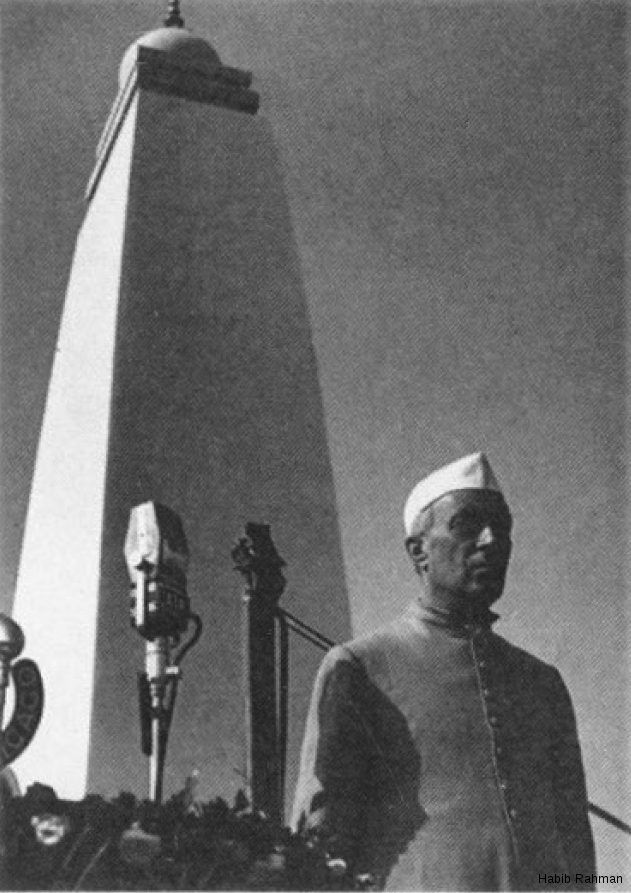 Footnotes
Nehru, Jawaharlal.

"

Inaugural Address by Shri Jawaharlal Nehru, Prime Minister″ in Seminar On Architecture, edited by Achyut P. Kanvinde, 5-9. New Delhi: Lalit Kala Akademi, 1959.