Panic Button – November, 2017
One can find the desert, they say, even in the most ster­ile of places.
There is this dean of stud­ies in a flu­o­res­cent-lit room some­where, and he does things deans of stud­ies do all the time, he keeps an eye on things. His of­fice is like a bunker too, it does not have win­dows, and the pro­por­tion of the plan is 1:2 (trained – not 'practicing' – ar­chi­tects amongst you will know what it means), so you will im­me­di­ately no­tice how dean keeps an eye on him­self. You al­ways will sense it in the room, an eye dis­em­bod­ied, de­tached yet not with­out a sense of hu­mor, as peo­ple and pa­pers shuf­fle about.
You will hear them talk­ing about pro­ce­dural con­cerns like "redefining the bound­aries be­tween the rural and the ur­ban in post-lib­er­al­iza­tion India" and rei­fied con­cerns like "permission for stu­dents to un­der­take a study tour hav­ing dis­tance more than 600kms in con­tra­ven­tion of uni­ver­sity reg­u­la­tions" dis­cussed si­mul­ta­ne­ously with alarm­ing ease and it be­comes easy to pay at­ten­tion not to what is be­ing said and done, but the space be­tween peo­ple in the room and the de­tached eye. There is a fa­mil­iar si­lence in that space un­less you lis­ten at­ten­tively.
I would not com­ment ex­cept that I in­creas­ingly see prac­tic­ing ar­chi­tects try­ing to fill this space with bi­ogra­phies and mem­ory, sym­bol­iza­tion and the­o­riza­tion of the self – it is no longer un­com­mon for these ar­chi­tects to speak about their eth­nic­ity, feign mad­ness, even – and re­course to his­tory. ભૂતાવળ, such a pop­u­lated space be­tween the "I" and its sur­round­ings is called in Gujarati, a be­wil­der­ing space that is con­jured out with past-be­ings en­velop­ing the pre­sent and ac­com­pa­ny­ing it every­where.
So. Sometimes, I go and watch this space as the Dean of Studies goes about his work, and I ask what if we let it be this way every­where the way Camus did at Oran? I find a promise in the rou­tines of aca­d­e­mic ad­min­is­tra­tion in India, here is every­thing that re­mains of the plea­sure – in­deed the work – of the ar­chi­tect, some­what like the 'work' of the youths of Oran 'getting their shoes shined' and 'displaying those very shoes on the boule­vard'.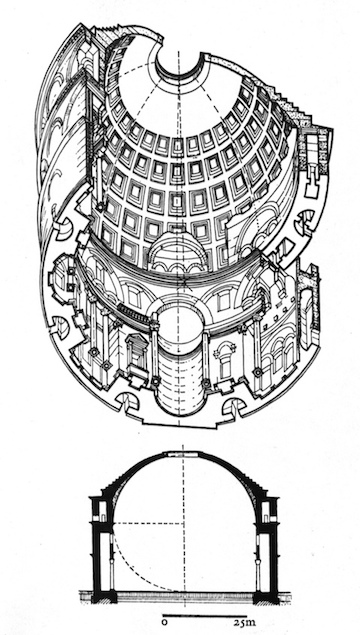 Footnotes
The both, the city and ad­min­is­tra­tion of ar­chi­tec­ture courses, are the same to me, I know the city and pro­fes­sional ar­chi­tects as dis­tinct fig­ures ap­pear late in his­tory, and only later do they travel, in the man­ner of flot­sam, to South Asia to ar­rive at about the same time.
A

'

miraculous fourth di­men­sion' Le Corbusier called it, found with­out semi­otics, in

'

ateliers of pa­tient re­search'.
Camus, Albert. The Minotaur or the Stop in Oran (1939) in The Myth of Sisyphus, and Other Essays. London: H. Hamilton, 1965.